A Mindful Approach to Creating Patches with Maddy Barsch
July 6, 2022 @ 3:00 pm

-

5:00 pm

$15 – $35
Event Navigation
This workshop is a part of Fibershed's 2022 Mending Challenge Series. (Haven't signed up for our challenge? Signup here!)
If our hand stitching tells a story, what would your stitches say about you? Would they be long, linear and smooth? Maybe they'd be short, staccato and jumbled. When we slow down and give ourselves time to process the passage of time with hand work, there is a grounding and insight into ourselves that we normally miss. Let's bring mindful stitching into your mending practice to create patches that can add beauty and function to your garments. Basic needlework skills like threading a needle, a variety of stitches etc. will be covered, and no experience is necessary.
When: Wednesday, July 6, 3p PT/ 5p CT/6p ET
Length: 2 hours
Where: Zoom
Cost: Sliding Scale, suggested offering of $15-35
Max. Number of Participants: 20
Items needed:
Fabric or patches
Yarn/thread
Marking tool
Needles
Pins
Embroidery hoop (if you like using one)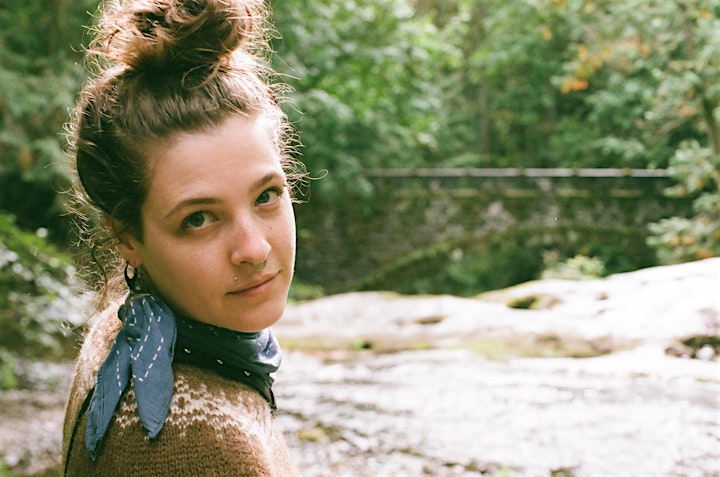 More About Maddy Bartsch:
Maddy Bartsch is an artist, educator and organizer of decentralized textile economies based in Minneapolis. She is a co-founder of the Three Rivers Fibershed (TRF) and has previous experience with the Minnesota Hemp Wool Project, the TRF Regional Fiber Sourcebook, the National Mill Inventory Survey, and as a Yarn Incubator. In addition to fiber systems, Maddy's work includes tackling food systems as a member of the Food Fighters Project and as the Community Connector for the Cannon River chapter of the Sustainable Farming Association. Maddy speaks on the topic of local fiber systems and sustainable textiles and teaches fiber arts classes to learners of all ages throughout the Midwest.