Mugwort as Medicine, Food & Color
February 26 @ 11:00 am

-

3:30 pm

$150
Event Navigation
This is a 4 hour session in-person workshop.
DATES/TIMES
Sunday, February 26, 2023; 11:00am – 3:30pm
COST
$150 (includes material fees)
LEVEL
All. No experience necessary.
MATERIALS (included)
All materials are included. Each student will receive a moxibustion stick and sample of mugwort oil.
WORKSHOP DETAILS
Age: 16+
Skill Requirements: None
Taught By: Erin Masako Wilkins and Hilary Go
An abundant wild plant in California, mugwort is traditionally used for medicinal, spiritual, culinary, and botanical color purposes, while also providing habitat and food for other living creatures. Join us for an immersive and interactive workshop all about this versatile plant!
Herbalists, Erin Masako Wilkins and Hilary Go, will share its medicinal and cultural significance, in addition to its myriad of uses in everyday life. This workshop will primarily focus on mugwort's abundant medicinal uses, while also exploring the taste, energetics, and color through a full sensorial experience.
This class is a culmination of both Hilary and Erin's clinical expertise and ancestral knowledge of mugwort. Hilary's depth of knowledge speaks to her experience in medicine making, herbal product formulation, and as a clinical herbalist. Erin's perspective is rooted in work as an acupuncturist, clinical herbalist, and educator. Mugwort is a significant plant to both of them, and their intention is for you to walk away feeling inspired, informed, and excited to deepen your own relationship with mugwort.
In this class you will experience a day filled with embodied, hands-on experiences:
Fibershed introduction and plant walk facilitated by Fibershed's Lexi Fujii
In depth knowledge on Mugwort's historical, clinical and cultural significance from Eastern and Western herbal traditions.
All about Moxibustion: learn insights from an acupuncturist with a demonstration and DIY moxa making with Erin Masako
Mugwort medicine making: how to make a mugwort body oil and a variety of mugwort tea blends with Hilary Go
Simple and creative ways to incorporate mugwort into your medicine cabinets, daily wellness rituals, in the kitchen, and as a botanical color.
Guidance around mindful harvesting, drying and processing of mugwort.
A little more about moxibustion: Moxibustion therapy is the use of Moxa herbs to warm acupuncture points for therapeutic benefit. Moxa is made from the leaves of the mugwort plant and is processed into various forms. It provides a deep penetrating heat that is healing and comforting. Its use in Chinese medicine predates written history.
**PLEASE READ: This class will include live demos and optional consumption and handling of mugwort plant preparations. Consumption of mugwort is contraindicated in pregnancy. Mugwort is also in the Asteraceae/Compositae (Daisy) family of plants if you are allergic to this family of plants.
ABOUT THE TEACHERS:
Hilary Go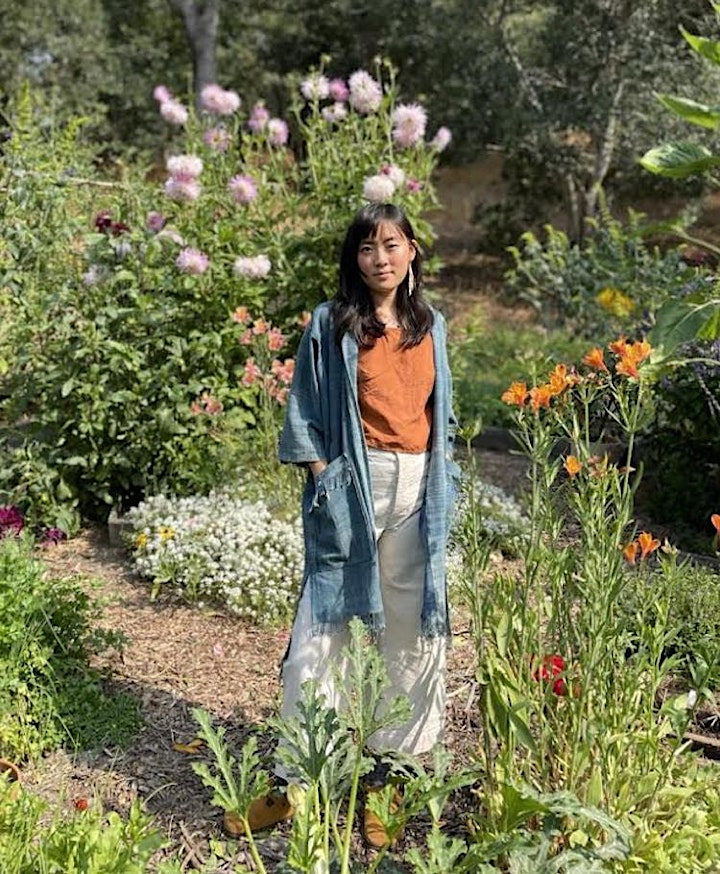 Hilary is a clinical herbalist and creative who is passionate about alchemy and food as medicine. She is often found in her lab where plants, intuition and art become one. Hilary loves to inspire simple and creative ways to integrate healing herbs and food into one's daily life. As a practitioner, Hilary is driven by root cause perspectives and uses tools from her interdisciplinary background of holistic western herbalism, nutrition science and Chinese medicine to support her clients. She is an advocate for healthcare that is inclusive, empowering and joy-inspiring.
Hilary has completed extensive training and mentorship in herbalism, holistic nutrition, product formulation and medicine-making. She graduated from New York University, the California School of Herbal Studies and Bauman College of Holistic Nutrition and Culinary Arts. She is co-creator of herbal brand, Earth Allies, a formulator and medicine maker for herbal businesses in Sonoma County, and sees clients through integrative clinic, Farmacopia. To learn more about her work, visit @eating_flowers_ on Instagram and www.earthallies.com.
Erin Wilkins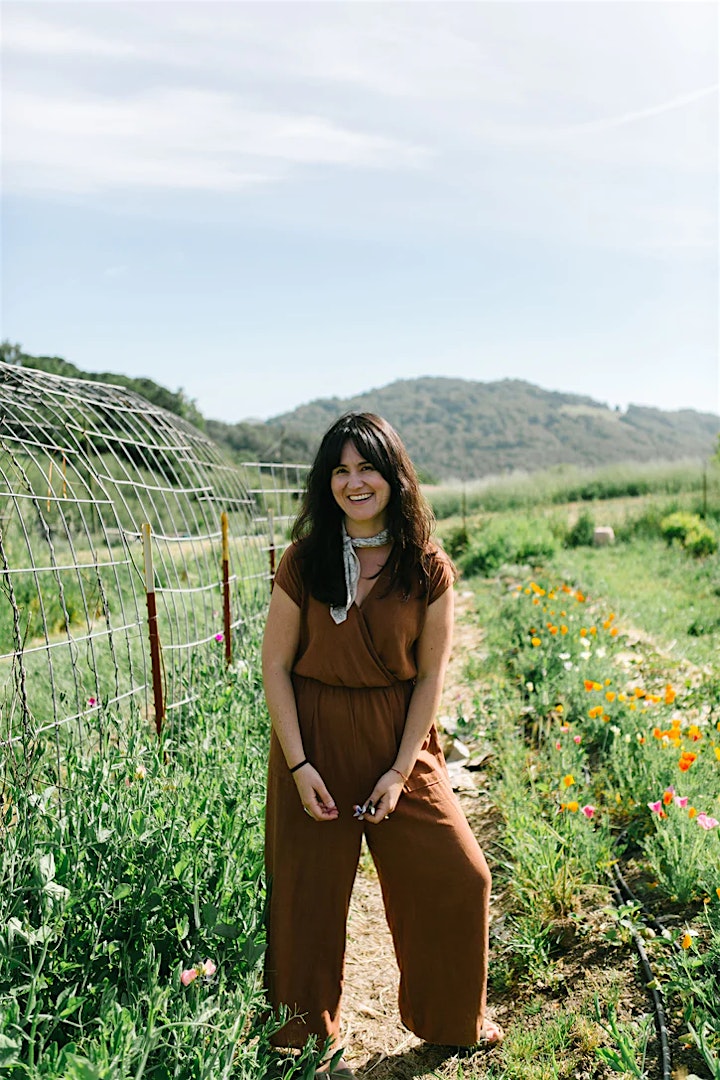 Erin Masako Wilkins is an Asian American herbalist and acupuncturist. Her clinical work is rooted in Eastern energetic theory – tapping into her own ancestral healing traditions to empower others to restore health and prevent illness. She has been a practicing herbalist for over a decade specializing in Asian folk remedies and Traditional Chinese Medicine. She is passionate about applying Eastern energetics to domestically grown herbs and herbal medicine.
A seasoned educator, her classes include Asian American herbalism and folk traditions, TCM theory, seasonal wellness, and community care workshops. Erin has a master's degree from the Acupuncture and Integrative Medicine College in Berkeley, CA. Her book, "Asian American Herbalism: Traditional and Modern Healing Practices for Everyday Wellness " is set for publication in October 2023. To learn more about her work visit HerbFolkShop.com
ABOUT THE FIBERSHED LEARNING CENTER
The Fibershed Learning Center is a multi-use space to demonstrate and provide hands-on connections to natural fiber and dye systems, and part of the Black Mountain Ranch community of agrarians and artists located in Point Reyes Station, California. We are working and learning within traditional Coast Miwok Territory and collaborating with tribal community members to support, enhance, and care for essential plant populations that are key for the health of the ecosystem and multi-millennia honed agricultural practices.
Our small farm includes an array of crops from multiple ancestral lines and long classical breeding histories, all of which we grow seasonally for pigment, dye, and fiber. The crops we tend and harvest are used to support an array of farm-to-fashion activities, ethnobotanical practice, and skill building workshops that we offer to the community. We provide scholarships and fellowships to support the deepening of our cross cultural learning and appreciation for people and land.